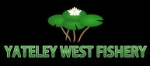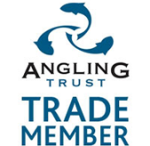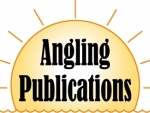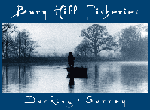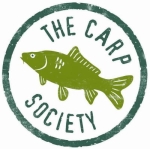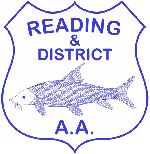 guys
i was at a sweet making demo recently, very interesting indeed, the chap was making lemon drop sweets. One of the ingredients was citrus acid powder.....got me thinking about its possible bait uses, as you've got a flavour and a ph adustment in one...

so...anyone used it and if so with other flavours?
thanks
Matt



Posts

: 16


Join date

: 2012-08-13


Location

: deal, kent



kathrynshubby wrote:guys
i was at a sweet making demo recently, very interesting indeed, the chap was making lemon drop sweets. One of the ingredients was citrus acid powder.....got me thinking about its possible bait uses, as you've got a flavour and a ph adustment in one...

so...anyone used it and if so with other flavours?
thanks
Matt
hi, have been experimenting with fruit, flavours, but feel that some citrus may be to "sharp" for carp.
however, the one soft fruit that grow on river and lake banks and falls into the water, is of course wild blackberry.
also pineapple and its chemical content seem to attract carp, also orange, will attract the carp, with choc.
but lemon and lime may be a step to far, too "acidic"
[You must be registered and logged in to see this image.]



Posts

: 274


Join date

: 2012-08-14


Location

: HERTFORD-CHESHUNT-LOCAL LAKES



that's my point though really....nowhere near as acidic as nbutyric....interesting!
Matt



Posts

: 16


Join date

: 2012-08-13


Location

: deal, kent



kathrynshubby wrote:that's my point though really....nowhere near as acidic as nbutyric....interesting!
Matt
right, but two different types? one natural?, the other manufactured? different chemicals?
"web"
Butyric acid is used in the preparation of various butyrate esters. Low-molecular-weight esters of butyric acid, such as methyl butyrate, have mostly pleasant aromas or tastes. As a consequence, they find use as food and perfume additives. It is also used as an animal feed supplement, due to the ability to reduce pathogenic bacterial colonization.[3] It is an approved food flavoring in the EU FLAVIS database (number 08.005).
Due to its powerful odor, it has also been used as a fishing bait additive.[4] Many of the commercially available flavors used in carp (Cyprinus carpio) baits use butyric acid as their ester base; however, it is not clear whether fish are attracted by the butyric acid itself or the substances added to it. Butyric acid was, however, one of the few organic acids shown to be palatable for both tench and bitterling.[5]
The substance has also been used by Sea Shepherd Conservation Society as a noxious, nausea-inducing repellent in antiwhaling protests to disrupt Japanese whaling crews,[6] as well as by anti-abortion protesters to disrupt abortion clinics.[7] In 2010, a Sea Shepherd activist was convicted for assaulting a Japanese mariner with a butyric acid projectile that left the mariner with facial burn
seems powerful stuff with many uses. perhaps the carp "glue sniff it"

"



Posts

: 274


Join date

: 2012-08-14


Location

: HERTFORD-CHESHUNT-LOCAL LAKES



---
Permissions in this forum:
You
cannot
reply to topics in this forum